Food & Beverage Manager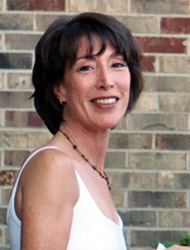 Phone: 248.254.8305
Email: [email protected]
My name is Marla Spaulding, Private Events Manager for Tam O'Shanter Country Club. Although born and raised right here in Michigan, I arrived here following an eight year stay in Buffalo, New York where I was Kosher Caterer to practically the entire Jewish community. Talk about a "big fish in a little pond".

Planning my return home, I was sad leaving a position of such community recognition. The prospect of becoming invisible in the work force of the sprawling Metropolitan Detroit Area was not appealing to me. My father, who at the time, wanted me home the most, cut out and sent me a tiny little newspaper ad "CATERING DIRECTOR, PRIVATE CLUB" The rest is history. It was a near perfect fit. Although now, I all but fantasize about becoming invisible – if even just for a moment – sometime between May and October! My key to survival is balancing the slightly overwhelming with the mostly gratifying. I consider this to be an acquired skill, not all credited to my bachelor's degree in Psychology from Wayne State University.

My true claim to fame is my marriage to our Golf Professional, Dennis Spaulding. Tam O'Shanter is a second home to the both of us – a duplex.